With over 9 million registered players some of you are bound to have heard of Americas Army. It really is a good game that you can spend hours and hours playing. It may not be so tempting when the file size is 2gb but it is worth it in the end.
Game play is entirely online. You will play against real people around the world in a variety of maps. The only thing that is offline is the basic training, but you are still required to be connected to the internet to be able to save your results. Americas Army is a project and funded by the Army Game Project, which means the game and training within the game is as real life as possible. You are to complete basic training before you are allowed to play online, this could take a few hours for a new player depending on if they do medic training or the special forces missions aswell which are not mandatory.
Currently in the 2.8.- series, Americas Army will be releasing 3.0 late 2008/early 2009. The game will be entirely different and built from the bottom up.
Head over to: http://americasarmy.com to make your free account, then navigate to downloads to get started. Hooah!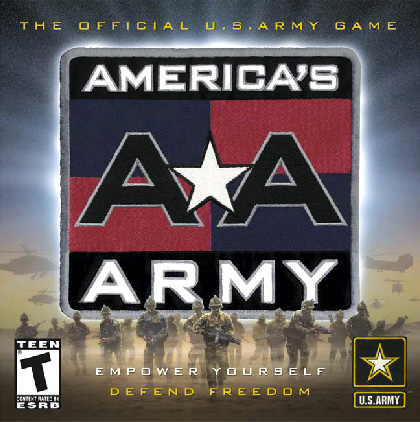 2 Responses to "Try out Americas Army, a free multiplayer first person shooter!"
Ryan Says:
April 24th, 2008 at 5:48 am

This is a really good game, more people should play it.

Hemi Cuda Says:
May 5th, 2008 at 6:48 am

I will agree, this is a pretty mad game… More so that it is free and you realy do get your 2gb worth of game play.
Leave a Reply