Update: GTA IV will be released for PC on 21 november for everyone except the US which has been delayed to December 02 2008.
More info here.

Will Grand Theft Auto IV be released for PC? Every other game in the series has been, so are Rock Star obligated to?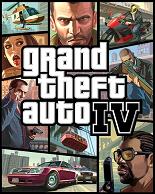 People world wide are intrigued to know if GTA4 will be released to PC users. Since GTA1 the game was made for PC. GTA2, GTA3, GTA Vice city and GTA San Andreas soon followed and were released on PC. However, what have Rock star done in the last 3 years? The Stories series were never released on PC, and were PSP first grabs. Not to mention cutting The Stories series short by 1. Rock Star released GTA4 on the Xbox 360 and PS3 platforms on Tuesday 29th of April and currently only talk of GTA4 being released on PC. No real facts from Rock star themselves has had PC gamers a little worried. Though there seems to be light at the end of the tunnel. Looks like grand theft auto 4 for pc could be released as early as November the 30th 2008. So don't rush out and buy a Console, stay strong and Wait this one out.
GTA IV has similar aspects to previous games in the series. The game play consists of elements of a third-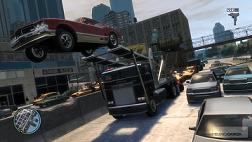 person shooter and a driving game, giving the player a large, open environment in which to move around. On foot, the player's character is capable of walking, running, swimming, climbing and jumping, as well as utilising weapons and basic hand to hand combat. Players can steal and drive a variety of vehicles, including automobiles, boats, helicopters, motorcycles and many more.
The game is set in a new and improved version of liberty city, "wow, that is a change…" and is said to be smaller than the actual size of San Andreas, but the biggest single city to be presented in the series. Game makers state that to start from one side of the city and cross to the other will take you over one hour to achieve. The game also features actual landmarks that are found in New York city where the game is set. Hopefully GTA IV for PC will be released in the near future.
42 Responses to "Grand Theft Auto IV For PC?"
Leave a Reply