May and June 2008 marks the release of Race Driver: GRID worldwide. It is a superb racing game that features realistic graphics and gameplay. It is developed by Codemasters and has been released on the following platforms: PC, Playstation 3, Xbox 360 and Nintendo DS.
'Race Driver: GRID' is like no racing game I have ever played due to it's realistic environment and the beauty of each of the racing cars. This  is strictly a racing game. There are lots of AI as audience members but they are all protected by barriers meaning there is no running down people like in Grand Theft Auto. You also race against other cars, all being AI. They can also be quite aggressive at times, particularly during the start of races, as they try and run you off the road.
PC Curb has recorded a compilation of sequences in the game to give you a taste of what the game looks like. I highly recommend you go out and buy or download this because you won't regret it. Also note if you already own an Xbox 360, the PC version of the game is compatible with the controller so you should be able to plug and play and use a joystick instead of a keyboard.
.
PC Curb's new Youtube Channel.
Click to enlarge.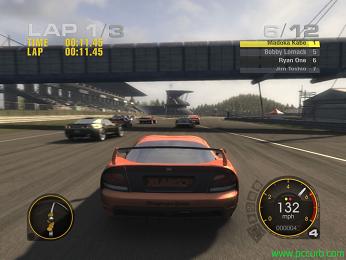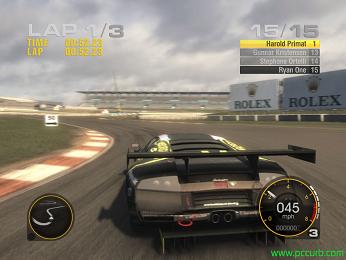 One Response to "PC Curb Test Drives Race Driver: GRID"
Hemi Cuda Says:
July 10th, 2008 at 6:29 am

That last picture is of the 2008 Camaro concept, sweet.
Leave a Reply