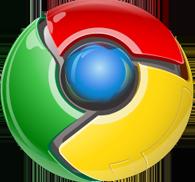 If you've been to Google's homepage lately you would have heard of the new browser that they have released; Google Chrome. The beta version was released today (3rd sept). it will be interesting to see how much market share Google can grasp in compeition with Internet Explorer and Firefox.
Features:
Blacklists for protection against phishing and malware.
Sandboxing for malware protection.
Plugins run in separate processes so if a website crashes it will only take down that tab and not the whole browser like in Firefox.
Fast website loading time.
A new tab page that makes regular browsing more efficient.
Transition from Firefox.
Firefox has developed a large market share among computer users after people were sick of the problems with Internet Explorer. As soon as you install Google Chrome you will notice all your bookmarks can be automatically imported from Firefox so you won't have to re-add any. The two main differences I have noticed is you can't open another tab when middle mouse clicking the home tab (which you can enable by
Customise>Options>show home page button
) and an inability to scroll down after clicking the scroll wheel on a mouse.
Example of the new tab page: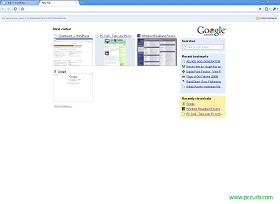 Viewing PC Curb in Google Chrome:
2 Responses to "New Google Browser in Beta – Chrome"
Lucas Says:
September 4th, 2008 at 3:36 am

I have downloaded Google Chrome but it's not as impressive as I expected it to be…

~Lucas from NetStrife.com

Ryan Says:
September 21st, 2008 at 4:25 am

eh i got over this pretty quick. Back to firefox.
Leave a Reply