Gigabyte produce lots of computer products including cases, motherboards, keyboards, mice and water cooling system equipment and more. Gigabyte have a good reputation from customers because they produce reliable products for competitive prices.
If you are in the market for a new case you should consider buying a Gigabyte. Here are a few of the newest case released from them:
The first is 3DAURORA 570S. It features a sleek design with an aluminum shell. It has a decent sized side panel that allows the included blue LEDs to shine through and illuminate the components inside.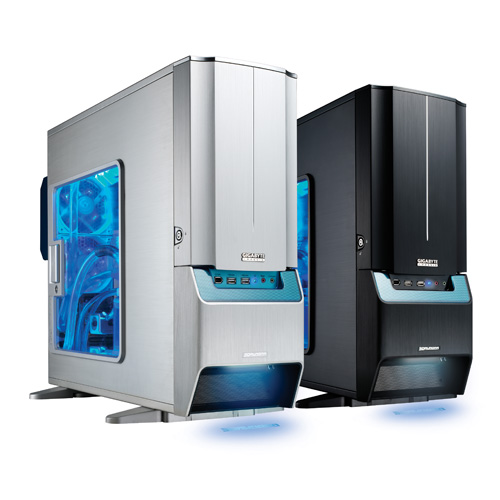 Second is the 3D Mercury. It is quite a large case but makes up with for this by having a better cooling ability than most cases. It comes all ready to go with liquid cooling if the customer decides against using fans.