This is a monster setup, and is probably the best setup posted so far purely because of the size of the massive screen. Who needs three monitors when you have a screen this big? A setup like this has many advantages like being able to use it as a TV. Plus the sound system that is setup would mean it could be used for mutiple purposes; like gaming, listening to music or watching movies. Even though this is more like an entertainment setup then PC, I'd still rather it any day.
Click to enlarge.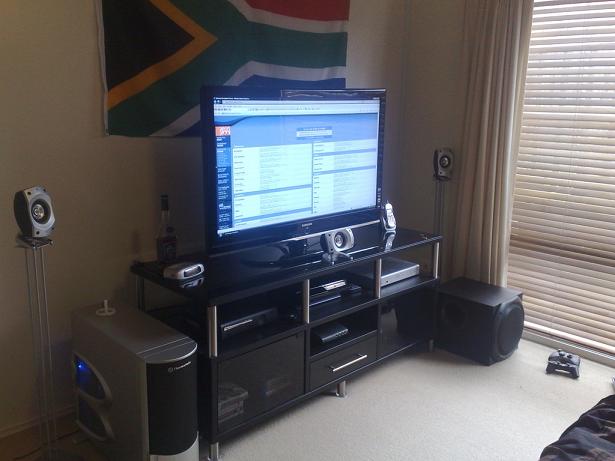 One Response to "Awesome PC Setup Saturday Week 7"
pumped Says:
August 7th, 2008 at 4:37 am

this is one sweet setup with the htpc, 360 and ps3.
Leave a Reply